Your FREE Natural Energy Enhancing Secrets Video Reveals…
"The Amazing Energy Enhancing Secret That May Relieve Fatigue, Energize You Throughout The Day, And May Help You Sleep Sound At Night"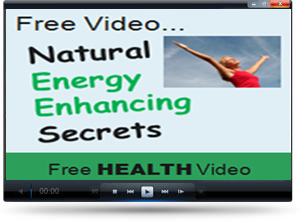 You Should Watch This Video Right Now If Any Of These Describe YOU:
Would you like more energy each day?
Are you always tired and feel "sluggish"?
Do you want to wake up not feeling that you haven't sleep?
Do you wish you have more energy to do the things you really want to do?
Do you feel older than you should?
To Watch Your Free "Natural Energy Enhancing Secrets" Video, Simply Fill Out The Form Below:
Please understand we respect your privacy, so your information will be kept that way. Feel safe that when you fill out the form your details will not be shared.