Your FREE Back Pain Relief Video Reveals…
"The Only Proven Way To Relieve Your Back Pain Or Stiffness…Without Any Pain Medication Or Surgery"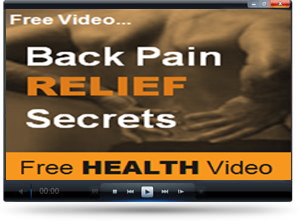 Here's Just Some of What You'll Discover In This FREE Video:
A 100% natural & proven way to reduce your stiffness!
The best way for you to begin pain relief naturally with no side effects – for FREE!
Why taking pain medications can be dangerous and why!
The key to lasting back pain relief!
Ways to get your back feeling great again!
…and much more!!
To Watch Your Free "Back Pain Relief Secrets" Video, Simply Fill Out The Form Below:
Please understand we respect your privacy, so your information will be kept that way. Feel safe that when you fill out the form your details will not be shared.